Links to Useful Resources for Neighbourhood Planning Here
Community Questionnaire
A community questionnaire about the Drayton 2020 Neighbourhood Plan was delivered to each household in Drayton in July 2013 and collected back in August. There was a response rate of 62%.
The questionnaire is here. The returns were analysed by ORCC and here is their Report Appendix of extra comments made.
Village Plans
The following three plans were displayed and discussed at the Community Consultation event on 12th May 2013 in Drayton Community School:
| | |
| --- | --- |
| Map 1 – Open Spaces Map | Map 2 – Tree Plan (Present & Possible) |
| | |
Map 3 – Parish Map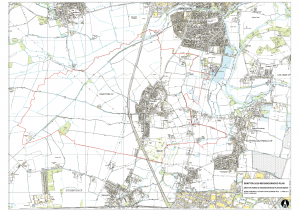 Housing
see separate webpage
Sustainability Assessment Scoping Report
The DNDP SA Scoping Report – Published 28 June 2013 is 'work in progress' and summarises the current position on evidence collected and required for the Drayton Neighbourhood Plan
Statistical Profile
A statistical profile of Drayton can be found here: RuralPlaceProfile_38UE019_Drayton
Age structure of Drayton here: Drayton – Age Structure – 2011
Biodiversity
Drayton Protected and Notable Species (Dec 2013). This species data has been supplied by Thames Valley Environmental Records Centre for the Drayton2020 Neighbourhood Plan. This data should not be used for any other purpose without permission of TVERC especially for commercial use and to meet the requirements of planning applications. If wildlife data is required for planning applications please contact TVERC (www.tverc.org). The data should not be copied and supplied to any other organisation or person without permission of TVERC.
Bird Data from the British Trust for Ornithology (BTO) for the 2km square around Drayton (Grid Ref SU4794) for the years 2009 annually to 2013 can be found from Birdtrack at: http://blx1.bto.org/birdtrack/grid-refs/list-grid-species-new.jsp
The BTO species list for birds recorded in Drayton is here
John Killick compiled a comprehensive picture of Drayton's flora and fauna between 1990 and 2003 with the help of other volunteers. The files are available in the following  links:
Ecological work has also been carried out along the old Wilts-Berks Canal in Drayton:
canalcomment  canal & Canal Biosurvey 2013 A (Courtesy of David Guyencourt, ABNATS)
and the following documents give details of trees in Drayton mapped by Oxfordshire County Council (see also tree plan at top of this page):
The proposed housing development site South of High Street, Drayton has been surveyed by David Guyencourt (ABNATS):
Drayton South Estates C Jan 2014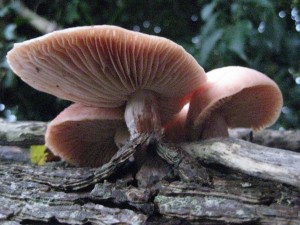 Drayton South Estates B – Oct 2013 & Drayton Estates South B – Oct 2013
Rhodotus Palmatus Fungi – grows on dead elm (South of High Street)
2014 07 Swifts Martins and Swallows in Drayton & Map
Previous Surveys of Drayton
Cllr Richard Webber conducted an informal house to house survey in 2008 and the results are summarised here and here
Village Appraisal
A copy of the 1982 Village Appraisal
Conservation Area
Three documents relating to the designation of the Drayton Conservation area:
VWHDC report to planning committee 1990
Manor Farm Contextual Character Appraisal  Draft 1 02 08 2013
1998 03 04 Planning Inspectors Decision – Manor Farm
History and Archaeology
Drayton has a number of important listed buildings: English Heritage – Listed Buildings and Monuments 2013
including the mediaeval St Peter's Church see : http://www.berkshirehistory.com/churches/drayton.html
The 1815 Enclosure Map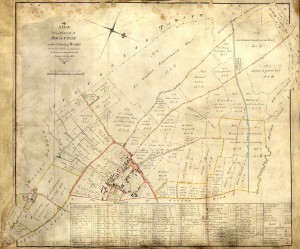 There are also a number of important archaeological sites:
– Time Team excavated a site containing a unique set of Saxon Halls, probably the capital of the West Saxons, on part of the Brook Farm site The programme can be viewed on YouTube: http://www.youtube.com/watch?v=4VOF2U3SYjc
and the following archaeological map and reports on this site are available:
Brook Farm Site HLE_A4L_NoGrade_HLE_A3L_NoGrade
http://www.channel4.com/programmes/time-team/articles/sutton-courtenay-dig-report
The Drayton Cursus, which dates from 2900 BC:
http://megalithix.wordpress.com/2008/10/02/drayton-cursus-abingdon-oxfordshire-cursus/
Excavations on the Cursus at Drayton – Ainslie
Other archaeological sites include:
Sutton Wick HLE_A4L_NoGrade_HLE_A3L_NoGrade
 The Wilts and Berks Canal, which is disused but is currently being restored, runs through Drayton. The following links and documents give information on the Canal:
The Canal Restoration Trust website: http://www.wbct.org.uk/ and a potted history on Wikipedia: http://en.wikipedia.org/wiki/Wilts_%26_Berks_Canal
Long Distance footpath designation: Wilts and Berks Canal Towpath – Long Distance Footpath designation
and specifically on the Drayton and Abingdon stretch:
A photo of Drayton Lock: Drayton Lock SU4594 and a description and photos from the Abingdon Blog: Berks & Wilts Canal – Abingdon Blog plus Notes on the Eastern End of the Canal
Relevant Planning Policies