Edward Mott VC DCM
On Sunday 22nd January 2017 Drayton celebrated the centenary of the award of the Victoria Cross to Sergeant Edward John Mott as result of his heroic action in France during WW1. A report of this is on the Oxford Mail website at: http://www.oxfordmail.co.uk/news/15039995.Soldier_honoured_with_stone_unveiling_100_years_after_being_awarded_for_bravery/
A slideshow of his life and times can be viewed here plus the  Invitation,  Order of Service, (including the longer version with full text), the Eulogy (written by Paul Mayhew-Archer and delivered by Richard Webber) and Bishop Colin's address from the church service.
The  Centenary Paving Stone was dedicated at the church Service and will be laid under the St Peter's Church Lych-Gate War Memorial in Spring 2017
For other information about Edward John Mott see : AAHS Spring04 ; 2014 07 Drayton Chronicle ;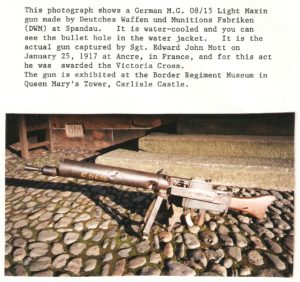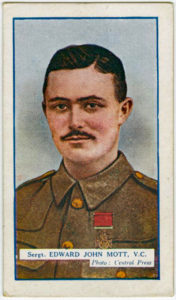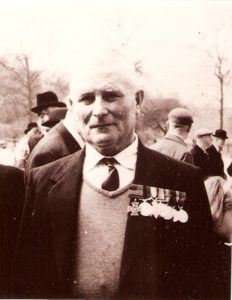 A Fine Heritage
Drayton lies on the old A34, now the B4017.  Until 1974 it was part of Berkshire but the repositioning of county boundaries then took it into oxfordshire.
Its origins lie far back in history, with a neolithic long barrow in Sutton Wick and a reference to Drayton in the Domesday book of 1086.  On the village green stands a stone cross commemorating Queen Victoria's Golden Jubilee.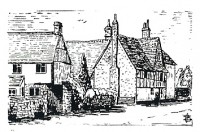 In the first UK census of 1801 the population of Drayton was only 484 but it has grown massively since then. In the 2011 census 2353 people were recorded as living in 958 households.  The village was once famous for its walnuts – and walnut trees still grace our beautiful Millenium Green – but, like so many other villages, Drayton is no longer primarily agricultural.  Its people now work in the many research laboratories and high-tech companies in the surrounding area and in the retail and service sectors.  However, there are still farms and many shops and businesses flourishing in the village itself.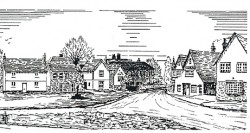 Drayton has suffered setbacks over the years but has always bounced back quickly.  In 1780, the practice of throwing out hot ashes started 'The Great Fire of Drayton' which wiped out half the village and prompted a national appeal.  Drayton bricks, made of local Kimmeridge clay, dug, shaped and fired along Kiln Lane beyond the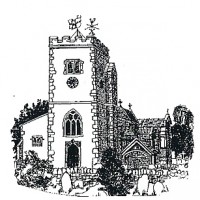 Wheatsheaf, were subsequently used to rebuild the village.  In 1957 a Beverley aircraft crashed on cottages near Sutton Wick and in 1959 St Peter's church roof was badly damaged by fire.  Despite the fire, a village wedding went ahead the very next day as planned, after volunteer helpers cleaned up and decorated the church with flowers and branches.
The rapid expansion of the village in the 1960s led to the building of the Drayton Hall by local builders and craftsmen with money raised by the villagers themselves.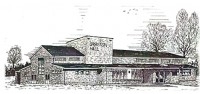 The 'Hall News' came into being in 1970 to let everyone know how that fundraising was progressing and out of it grew the 'Drayton Chronicle' .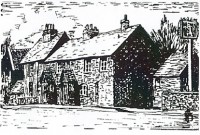 We think the Chronicle is one of the best village newspapers in Oxfordshire and is certainly, alongside visits to our two pubs, one of the best ways for newcomers to get to know what is going on in our village.