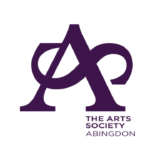 Jan 2018 – Street Art – Doug Gillen
The Arts Society Abingdon (ex ADFAS) is holding its monthly lecture on Wednesday 17th January 2018, 10.30am and 2.00pm, at Trinity Church, Conduit Road, Abingdon, OX14 1DB.
Empowering People – the Real Voice of Street Art,  given by The Arts Society Lecturer Doug Gillen.
Art lies at the heart of social unrest, a voice for those who cannot be heard.  Graffiti is more than mindless vandalism, it's the early stages of revolution.  Come along and find out more!  Non-Members welcome, £6.00 including coffee/tea Lectures are one hour long, but leave extra time for announcements etc.
For more information on future lectures and other activities see www.theartssocietyabingdon.org.uk or email info@theartssocietyabingdon.org.uk